WORK
EPS DOUBLET
A Denver, CO based printing and custom signage company thought it was high time to re-design and develop their website. They wanted a more sophisticated, modern, and clean layout while keeping true to the brand's identity and colors.
After going live the site will be completely editable and in control of the clients hands through the user-friendly platform, Wordpress.
PHOTOSHOP. ILLUSTRATOR.
HTML. CSS. PHP. WORDPRESS. JQUERY/JAVASCRIPT.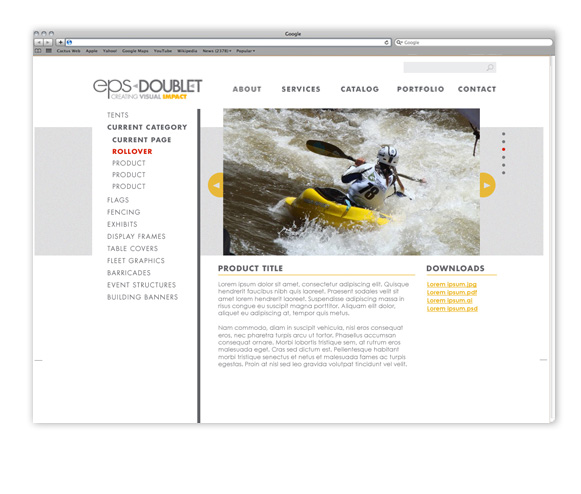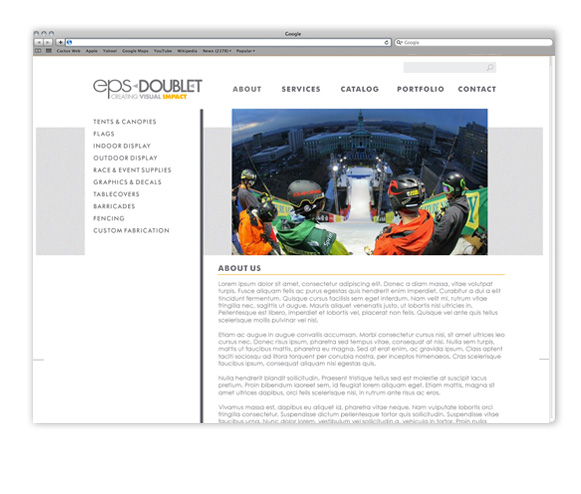 CACTUS QUOTES
private website
Cactus Quotes was an internal company project created to capture the hilarious and sometimes inappropriate jokes around the office.
Employees can view quotes in order or by random. They can also submit a quote to the database. Created dynamically using databases, XML, and JQuery.
PHOTOSHOP. ILLUSTRATOR.
HTML. CSS. JAVASCRIPT/JQUERY.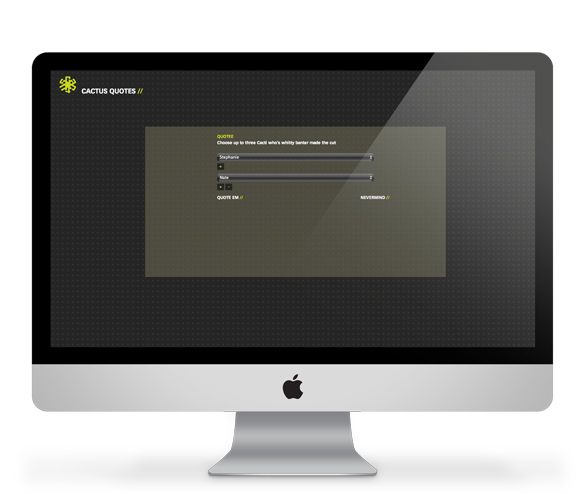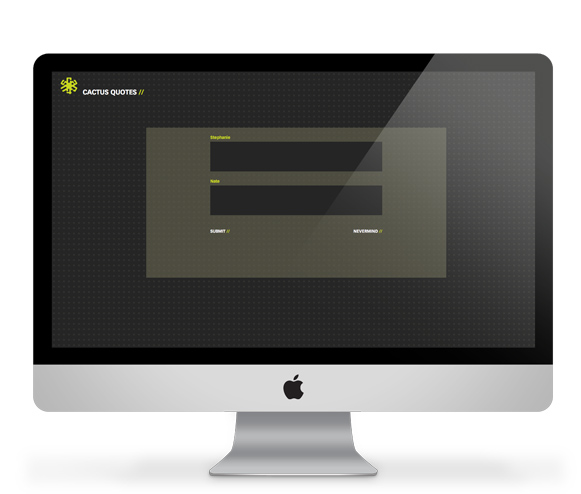 MONOGRAMS TRAVEL
Monograms Travel helps plan simple independent travel experiences for a broad audience of people. They offer the simplicity and ease of planning your vacation, making arrangements, and making sure you see all the special sights your destination has to offer.
I was given the task to re-design the website to incorporate more color, sophistication, and travel photography while eliminating clutter and keeping the information easy to read and digest. Making user's vacation planning very simple.
PHOTOSHOP. ILLUSTRATOR.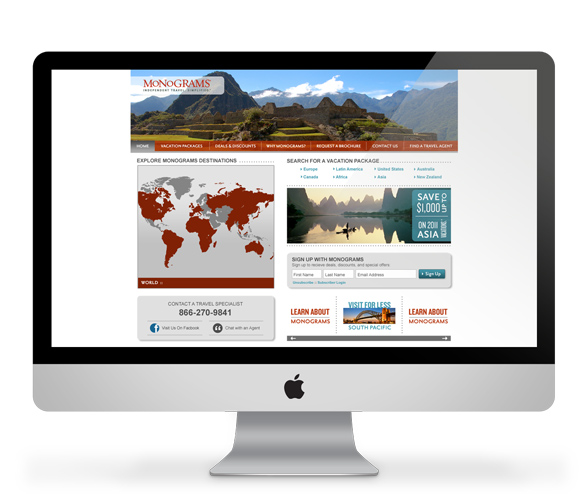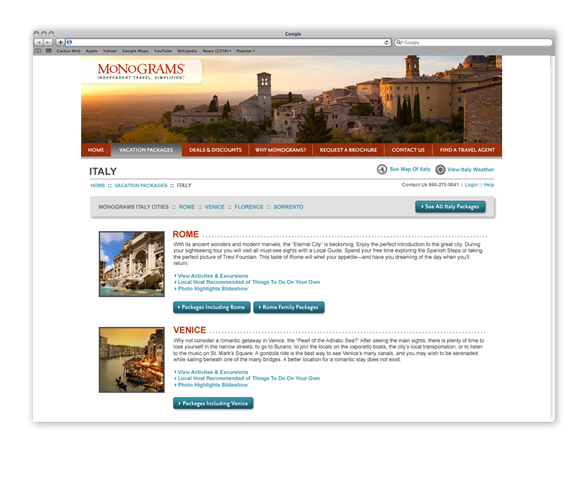 AVALON PANORAMA
SUITE SHIP TOUR
This interactive tour was created to help educate Sales Reps on the facts and special features of the Avalon Panorama Suite Ship.
It intgrates XML and Flash to create a dynamic tour through the ship with quizzes placed at the end of each section of the ship.
PHOTOSHOP.
FLASH. XML.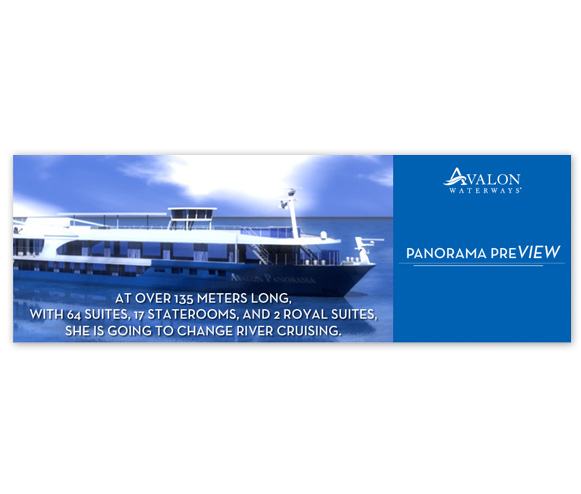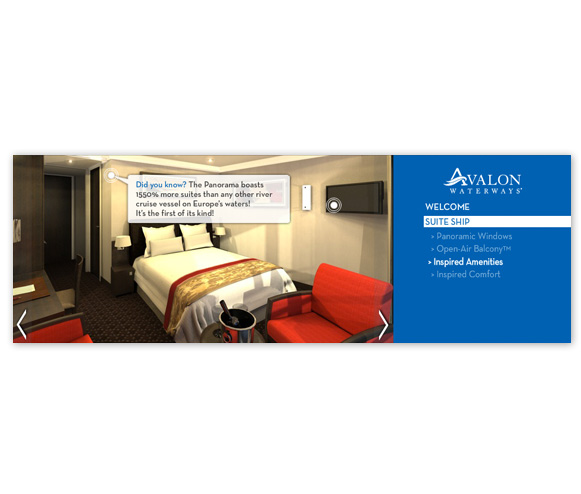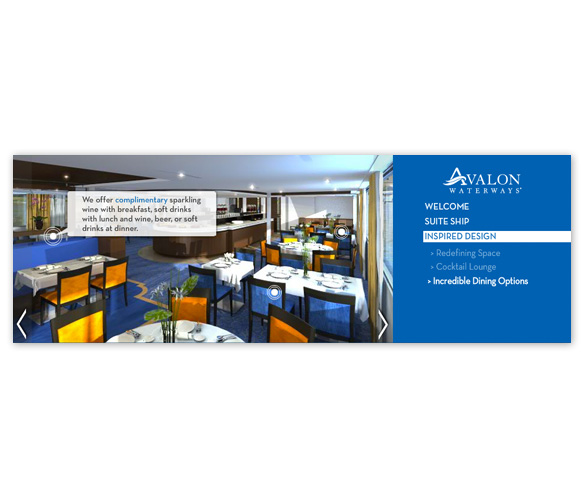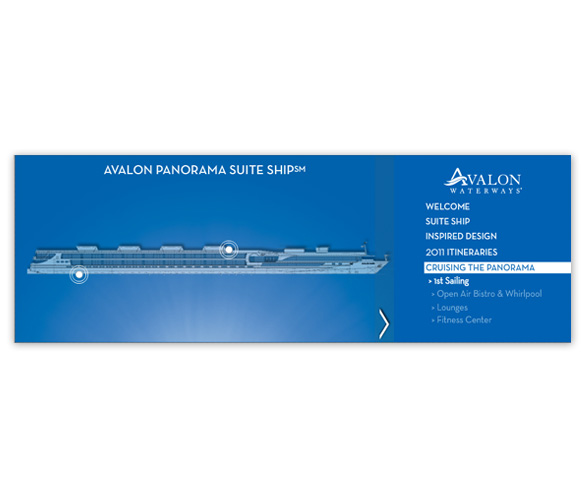 C+M WEDDING
The bride and groom decided to have a destination wedding to Costa Rica, and getting 20 people there all safe and sound, on top of planning a wedding was more stressful than it was worth.
So I created this website to celebrate their marriage while providing the wedding party with the ease of finding all the travel and ceremony information on one website.
PHOTOSHOP. ILLUSTRATOR.
HTML. CSS.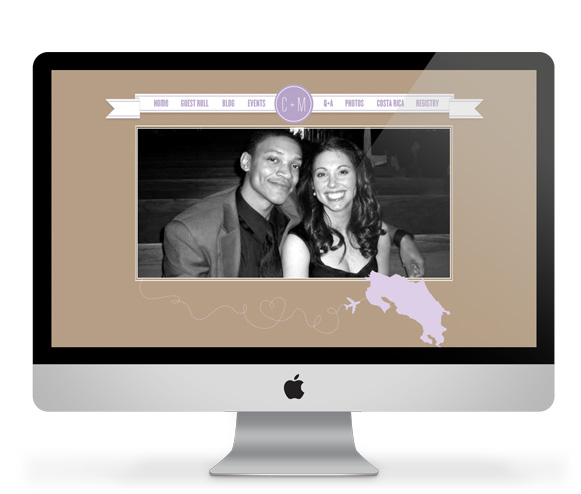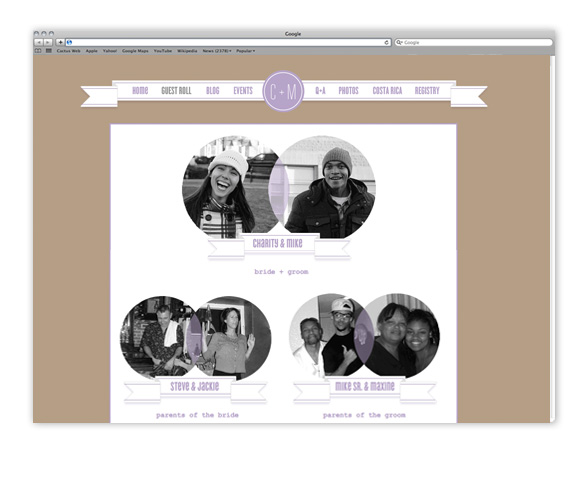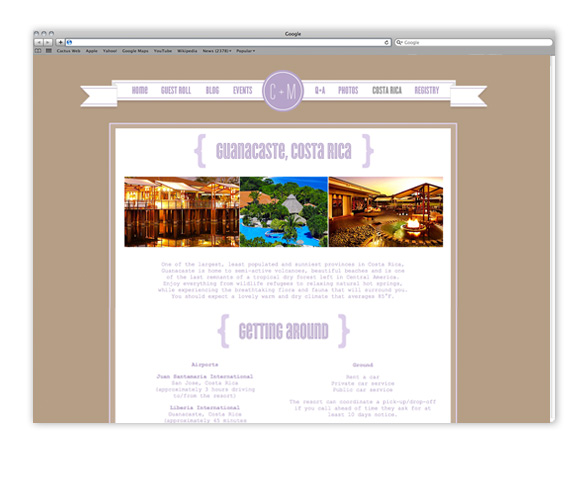 And yes, very astute of you. I also designed/developed this very site on top of the wonderful work above.
Contact me to find out about more work that I'm doing. I can't put it all up here, sometimes for legal reasons.
(Cause I'm a secret agent. Shh. Don't tell anyone.)
ABOUT
AESTHETIC WORSHIPER. SARCASTIC SMART-ASS. CUISINE JUNKIE.
AMATEUR KICKBOXER. TRAVELING NOMAD. AND TOTAL NERD.
SKILLS
I MAKE THINGS MOVE

JQUERY

JAVASCRIPT

FLASH
I MAKE THINGS LOOK AWESOME

PHOTOSHOP

ILLUSTRATOR

CSS
I MAKE THINGS WORK

HTML

PHP

WORDPRESS